Neil loves to play the Cigar Guitar box every single session. He sits very quietly and patiently while all the participants get their turn trying out the cigar box guitars. Then the second that we hand the Cigar Guitar to him, he hunches over and just starts playing it with some much passion and focus! He's just having so much fun. When he plays the Cigar Guitar box he lights up and has a big smile on his face and certainly doesn't want to give up the instrument, but knows that everyone else still needs their turn. The Cigar Guitar box is a special instrument that many seniors recognize and brings back special memories.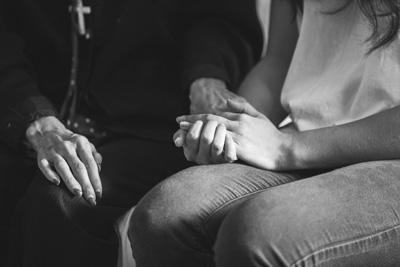 "My husband and I have been shown that here is still something positive going on in Alexandra's brain. We had all become used to thinking of her as a person with dementia, unable to communicate or appreciate what is happening around her. I think one of the most significant improvements in her life are the music sessions."
A gentleman who used to professionally play the violin, but had recently stopped due to his dementia was partnered with one of our team members with a viola. The viola is very similar to the violin and just a bit bigger. After some encouragement from our team members this gentleman began to play along to the song other participants were playing on the keyboards and he lit up completely, smiling ear to ear. This was a man who didn't engage in other activities at the facility and did little other than sit and stare blankly. Our music program truly improved his quality of life; he mentioned how much fun he was having and that he always looked forward to our weekly session.
Mind&Melody Children Programs explore basic musical concepts and engage participants at all skill levels. We sing, learn about music and play instruments together.
Our programs deliver an individualized experience that allows every child to discover his or her own creativity and socialize with peers, all through music!
Guychar started attending our sessions over the summer. During these mixed abilities sessions, Guychar seemed shy and reserved and always wanted to remain in the back of the room. With the help of our lead musician, she started participating in interactive activities and to sing along. One day, to everyone's surprise, she accepted the invitation from our lead musician to go in front of the group and sing. She received compliments on her voice and talent, and from that day on, that was always Guychar's spot.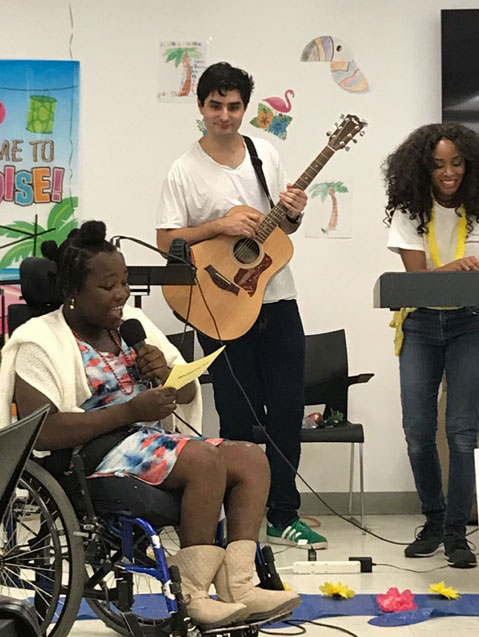 We collaborated with Friendship Circle of Miami to reunite the Friendship Circle Band and create a Virtual Choir. The kids rehearsed different musical parts arranged by Mind&Melody and their musical parts were recorded virtually to create a beautiful rendition of "Stand By Me" which debuted at Friendship Circle's 11th Annual Walking 4 Friendship 3K
Growth within a session
In one of the preschools we had a very shy participant. Vontay did not want to stand up to "show us his moves" during our name game introduction. In fact, he curled up into a ball when we asked him to show us his dance move. We told him that we admired his turtle pose and encouraged him to dance with us later. When it was time for everyone to stand up for the "wake up our bodies" activity it took him a second, but with the help of the in-school teacher, he stood up. He was looking down at his feet at first but then started following the other children with the movements. As the session went on, we saw him participating with more excitement. With the animal movements he was making great, big motions with his arms. He really shined when he grabbed the tambourine for the instrument jam at the end of the session. He played it wildly with great energy. Even with his covid mask, you could see Vontay's smile shining through. It was wonderful to see blossom, within those 45 minutes, from shy and curled up to energetic and joyous.